The KingSumo giveaway tool is a great way to build your email list. It's really easy to use and it has some excellent features that make it stand out from the crowd.
In this review, we'll take a look at what you can expect from the tool whether you can decide to give this software a try or not.
Ready? Let's go!
KingSumo Review
KingSumo is an easy-to-use giveaway tool that helps you to build your email list. Its features and simplicity make it stand out from the crowd.
We're going to go over some pros and cons so that you have all the information available before deciding whether or not KingSumo might be right for your needs too!
Pros
Automate your giveaways
Automatic Reminders
Quick to set up
Easy to use the giveaway tool
Lots of different giveaways and tools you can use to run them
Cons
No video tutorials
Some features are only available with higher-paid plans
KingSumo Features
Summary: I really like KingSumo as it's so easy to use and has some great features that make my life easier! Highly recommend checking them out!
It also includes automation functions like reminder messages, clean user interface, high converting landing page, lifetime pricing and integrations, etc.
Let's review them one by one,
User interface
Their user interface is fantastic and it's easy to use even if you've never used a tool like this before.
It was really quick for me to figure out how everything worked from the get-go around it.
From User prespective:
Their landing pages are optimized for conversion which means you can use you're not losing out on any leads.
But, In the end, they're having their own small branding.
Promotions
KingSumo only supports a random winner selecting system. They didn't have any functionalities such as coupon codes, cash rewards, or point programs, etc.
KingSumo allows you to give one or more bonus entries for certain entries in your giveaway. This includes social shares, referral bonuses, etc.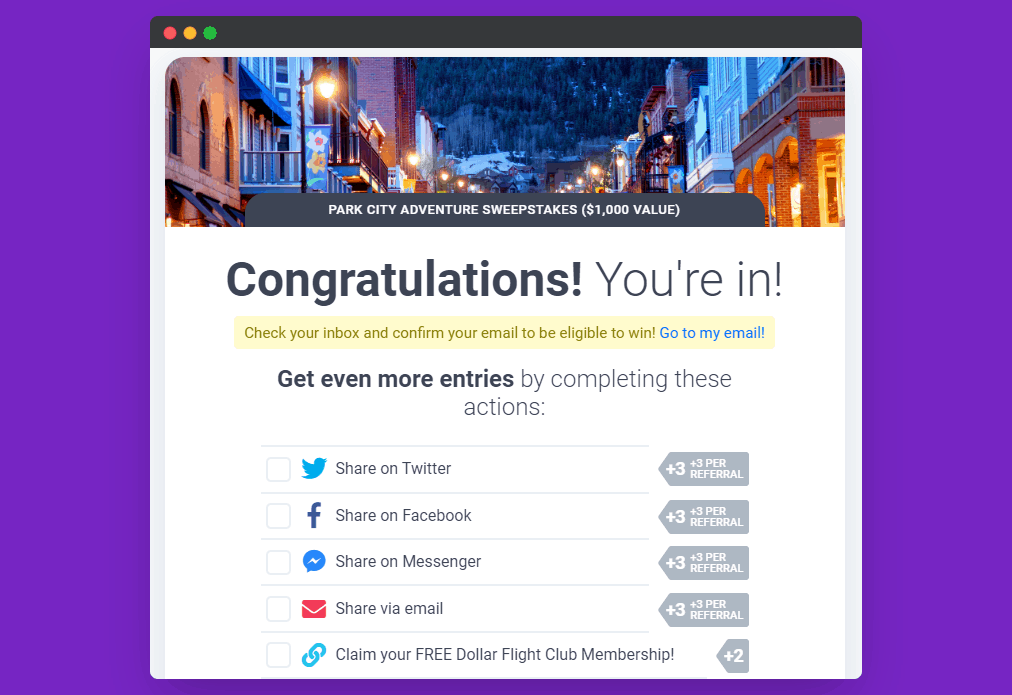 Automation Features
The automation features make life so much easier when it comes down to running your campaigns too.
When it comes to Kingsumo they provide functionalities such as remainder emails, zapier integration for multi-platform integration, etc.
but, You can't edit timing or anything related to remainder emails.
Pricing
The software is a one-off payment of $47, which means you get lifetime access to this awesome giveaway tool.
They also have in-built recurring plans for removing branding as shown in screenshot below.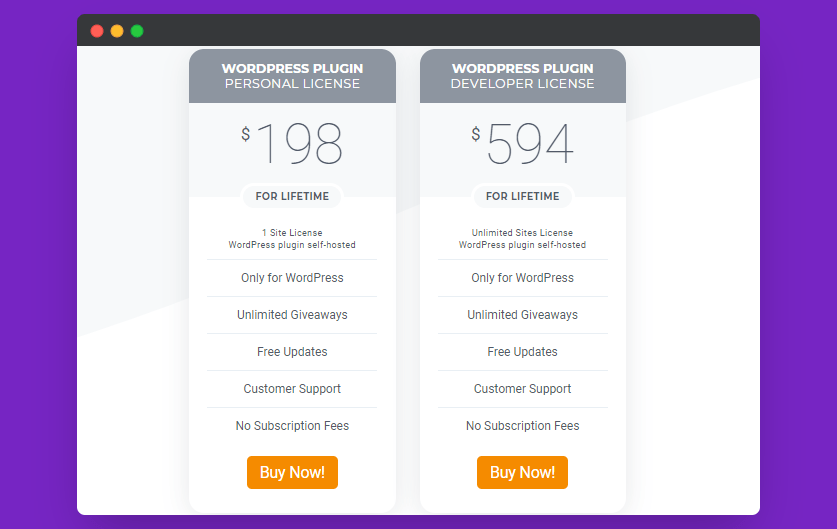 Social Presence
Kingsumo seems to have a high social presence over their social channels as well as they're being followed by official appsumo account.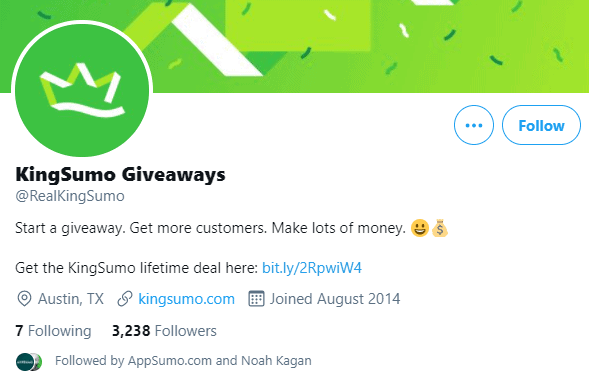 Integrations
The software integrates with email marketing platforms such as Mailchimp, ConvertKit, SendFox, etc.
There is also a Zapier integration that will help you to send email data to other email marketing platforms. It doesn't seem to support any zapier alternative
Which is a kind of dictatorship in my perspective.
If your email marketing solution isn't integrated and you're not a zapier customer then this is a minus point for you.
Meanwhile, They should introduce webhook functionality to enhance the integration part.
Frequently Asked Questions
What is KingSumo?
KingSumo is a giveaway tool that helps you to build your email list and grow an engaged audience for your blog, business, or website.
Who is this for?
KingSumo is a very helpful tool for bloggers who want more engagement with their readers and followers.
Can I change the email for their lifetime deal?
Yes, You can change your email
Verdict
Overall, KingSumo has been really easy to figure out from start to finish and I'm still learning new things about it daily.
It's helped me grow my email list substantially over this past year thanks in part due to its many features that include giveaways, contests, etc. So it definitely gets two thumbs WAY UP from me!