When appsumo again launched Crello lifetime deal as a lifetime deal, the community got confused about which one is best Crello or Pixelied.
I've been a user of both pixelied and crello for over 6 months. We as a team use both tools for thumbnail designing. In this short article, I'll show you the major difference between both tools
Let's Divvvee in…
Crello Vs Pixelied
We would be evaluating this comparison based on the below factors
Ease of Usage
Templates & Stock images
Accesibility
Management & Collaboration
Pricing off course!
Ease of Usage
When it comes to ease of using both tools have great editors. If you look at crello editors then they got a lot of options that are easy to locate and study.
On the other hand, Pixelied editor seems to be different.
This doesn't include such features as compared to pixelied. This seems to be quite disappointing for some users.
But If you're a regular user like me, you'll not much difference.
Both have thier own USPs (Unique selling points) when it comes to evaluation.
Pixelied offers to create in-built mockups where in crello you can create animation by adding music into it. Hence crello seems to be a more appealing one.
Winner:‌ Crello
Templates
Even though Pixelied doesn't have such features, it offers awesome templates that can help you to create a stunning design.
When it comes to crello they have a variety of templates from presentations, thumbnails to ads templates.
Personally, I love pixelied templates due to thier relevance in my work. Crello templates seemed to be general but their variety of templates makes them stand out!
Not only that, They've got a lot of good graphics, animations in their stock library. If you're a pixel artist, you would be amazed by how they have such great stuff in there.
Yes, Crello wins for it but Pixelied templates can't be neglected.
Winner:‌ Tie
Accessibility
Crello is a clear winner when it comes to accessibility because they've their own mobile applications. Add to that, They have a lot of integration opportunities.
Where pixelied only have their web version.
Winner:‌ Crello
Management & Collaboration
When it comes to management both tools offer folders to keep graphics in one place.
But Crello's management is a lot better than Pixelied because crello has the option to choose the type of graphic which makes it easy to find graphics.
Indeed: they both lack search features for looking into designs. First, one to implement will win the game
—
When it comes to collaboration both offer flexibility to invite team members to collaborate.
Pixelied wins their place with their workplaces which makes it easy to invite coworkers in place.
However: Crello has shown that they have the ability to make simple collaboration easier by showing few features but I'll downvote it in front of Pixelied.
Winner:‌ Tie
Pricing
I guess pricing will not be a big difference between both apps. Both are running their lifetime deal on appsumo.
Pixelied – $59
Crello – $49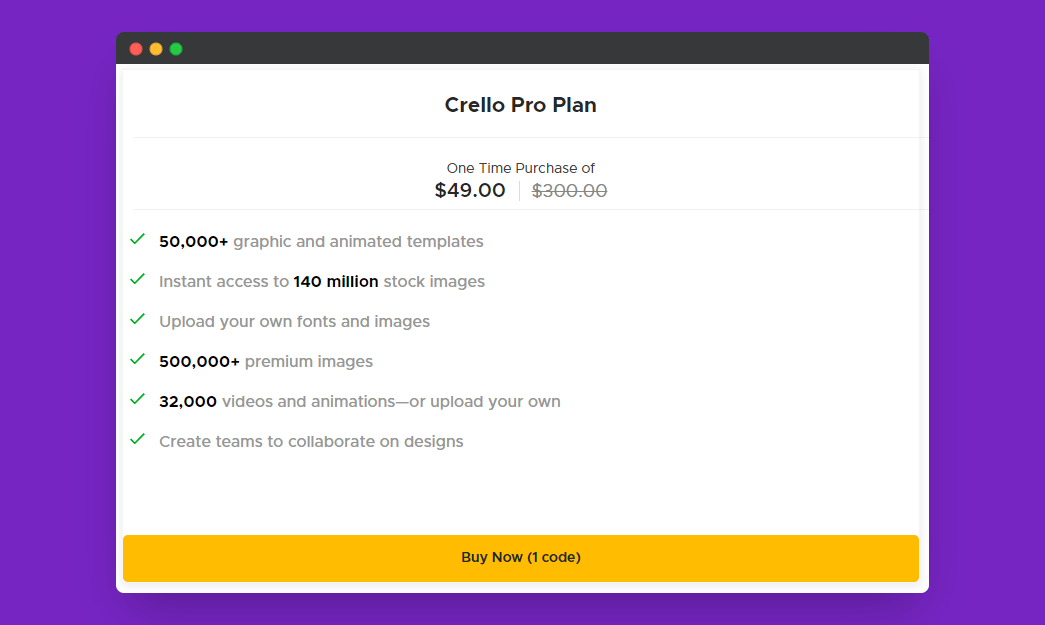 Here is the thing to keep in the notice. Crello provides all their features for $49.
But when it comes to pixelied it comes to stacking system. You've to pay money to pixelied if you want more team members, workspaces, and background removal credits.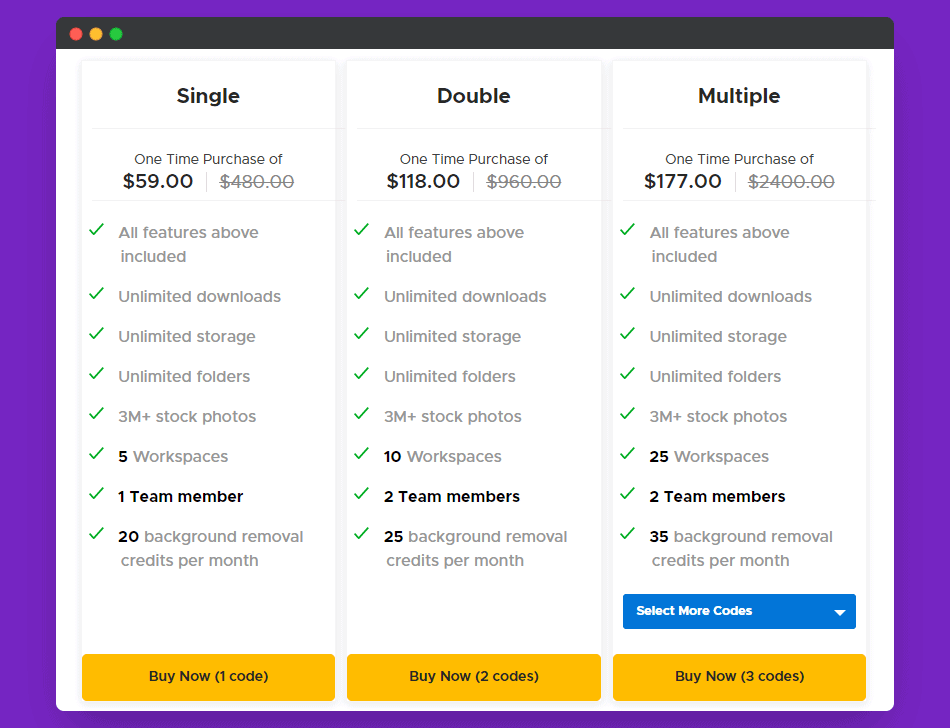 Winner:‌ Crello
Which is best?
Here is what I can say from personal use. If you need a full-fledged tool then Crello would be the best choice for you as it comes with a lot of graphics, a variety of templates then I'd recommend you go with it.
But if you are someone looking for an easy graphic app to create amazing graphics then pixelied would be a good choice for you.
Personally, I use this pixelied because it provides a lot of good templates.