For the longest time, I was a calendly user. It's an app that lets you set up appointments and meetings and it is very simple to use.
However, after hearing about this new app called Tidycal by Appsumo Originals, I decided to give it a try for myself.
I researched both apps and found a lot of similarities between them. I also found some differences which made me want to write this article so that you can decide what works best for you!
TidyCal Vs Calendly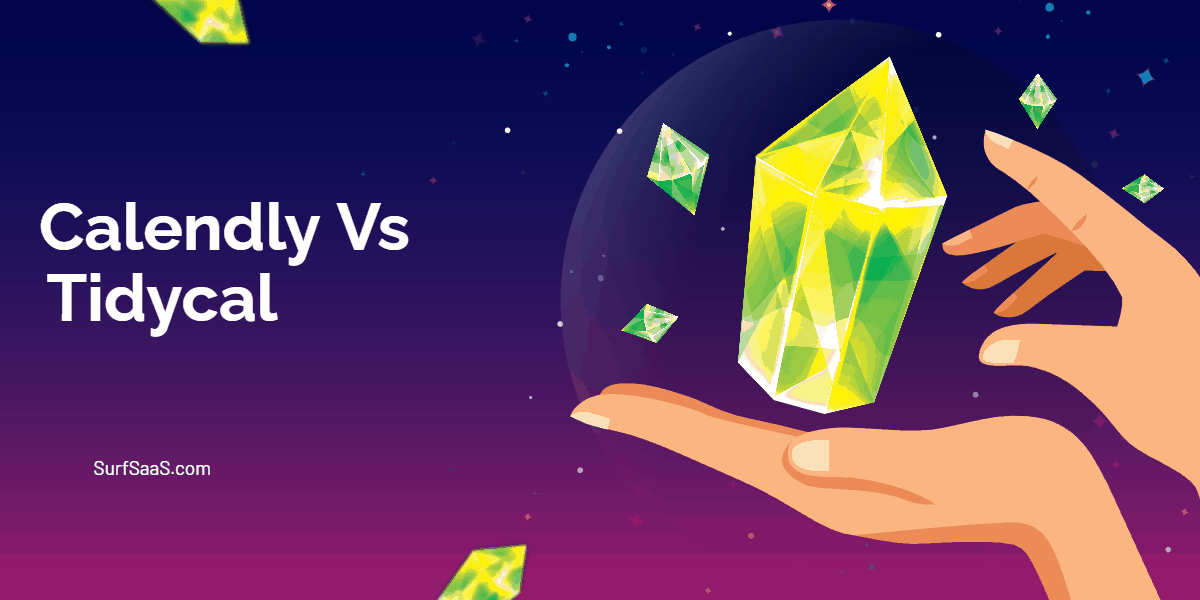 Calendly is a great option for businesses that want to have a fully developed suite that contains all the features.
Where Tidycal offers is new tools launched as a lifetime deal. You can save a lot of money by using it. With TidyCal, You can perform all the essentials tasks.
It's really easy and convenient to use, but not every business needs everything it provides. For example, if you only work with clients in person or over the phone then TidyCal will be more than enough for your scheduling needs
Parameters
Calendly
TidyCal
Platforms
Mobile App (Android, IOS) Web
Web
Training
Documents, Videos,
Documents
Pricing
$9/month
$19 (Lifetime)
Branding
Only in the Free plan
Can't be removed
Integrations
Google Calendar
Microsoft 365
Zapier
Zoom
Ad Sales Genius
Autoklose
Zapier
Google & Microsoft calendar
Audience
Suitable for professionals
Only for starters
Pros and Cons
Let's start with the pros of Calendly:
Easy to use and set up on your own website or blog.

Calendly is a great option for those who already have their calendar set up but want more features than what Google Calendar can offer, like scheduling multiple people at once

S

etting different types of reminders, sending touchtones in addition
Cons
The free version of Calendly has limitations that may make it not the best choice for those who need to conduct a high volume of client meetings.
Pros of Tidycal
Lifetime Deal available for $19
What TidyCal does is break down the entire process into smaller pieces, making it much easier to manage your schedule
The user interface is easy to navigate especially if you are not familiar with any of these apps.
Cons of Tidycal
TidyCal does not offer call integration like Calendly which can be crucial in some cases.
No call integration like calendly which can be crucial in some cases. It also doesn't have a feature where you can input appointments from other sources such as email correspondence.
Calendly vs. Tidycal FAQs
Why do I need a scheduling service?
What if my customer needs to schedule an appointment with me, but does not have the time or desire to fill out a form.
What is the difference between TidyCal And Calendly?
These two apps offer similar services, the only difference is Calendly is more advanced.
What does TidyCal provide?
Tidycal is an app that breaks down the entire process into smaller pieces, making it much easier to manage your schedule.
Conclusion
In conclusion, both Calendy and Tidycal are great options depending on your needs.
If you're someone who is looking for a cheaper solution, I'll highly recommend you to go with Tidycal.
If you're looking for a feature-rich tool and want to go with monthly payment without a dought Calendly is the clear winner for you.