BlurWebApp is a chrome extension that blurs out sensitive information while screen sharing and recording.
Are you somebody who always worries while sharing your screen for live meetings or Recording your screen?
then BlurWeb.app can help you by blurring out crucial information from your screen. This is a browser extension that can easily blur a Particular portion of the screen or element in the website.
Let's dive into the review of this app…
BlurWebApp Review
If you're a content creator more specifically Youtuber, You can save lots of time while editing your videos or webinar because you can easily blur those portions on-screen and start Screen Sharing without any worry.
Not only that, if you've saved the blur whenever next time you visit that page again, Boom!
The elements would remain blurred.
So stop taking the stress of re-editing your videos & make your videos without giving out more sweat.
In Short:
Easy to blur any portion on the screen with a click
After saving blurred the portion, that text/information remain blurred whenever you visit again that page
Things you should know:
Lifetime access for $17
You get Upcoming plan updates
It supports Chrome, Firefox, Safari, Edge and all chromium 
60-Days Money-back-guarantee
Pros and Cons
Pros
Lifetime deal
Regular Updates
Perfect for non-techy savy
Cons
Automatic Blur Isn't available
How to Use BlurWeb.app?
Install their chrome extension
Activate it by entering the license key
You're all set
Whenever you want to do the recording.
Open tabs, your screen recorder
Before starting the recording screen, just start using BlurWebApp
Select the Portion you want to Hide on-screen by selecting the "Text Blur" Button
This tool you see simple 5 options to use like (Select text, Keep the change, Blur select text, Clear all, Done).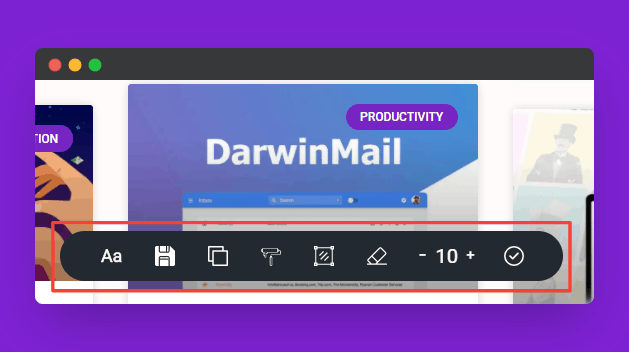 The first button used to select the text you want to Hide on Screen, Next keep changing what you've selected for the entire session so that when you revisit this page you see that portion blurred.
Now it's time to use the main Option "Blur Select text" when you use this option in just one click whatever text you've selected it's Blurred in a few seconds.
After using this tool if you want to remove that blur portion then click on "Clear all" and all blurred lines are cleared.
It's time to close the application by clicking "Done".
Is it for you?
Summary: BlurWeb.app is a chrome extension that will help you to hide crucial information while screen sharing or re-editing your videos.
Less Effort = More time
If you're a YouTuber, or a Blogger this tool is Highly Recommended to you. Thousands of user's appreciated these tools because these tools add so much value to user's work life.
Or someone who is high on Zoom then it's for you.
Still not convinced?
I'd recommend you to purchase and use it, then refund it within 60 days of purchase.